Influencers Make $ Giving Away Free Food With the Freshly CPA Program
By Sean Turtle, COO PromoAffiliates  – March 3, 2017 — 11:30 AM PDT
Here at PromoAffiliates, we have many programs that influencers can join and the Freshly CPA program is a wonderful option.  It's really easy to get involved and the basics are this simple:  1) we give you a unique promo code; 2) you promote the code in your social media content; 3) we pay you for every new user that uses your code.  Contact Aaron@promoaffiliates.com right away for your promo codes.
In this article I will go over the details of the Freshly CPA program. There are some basics covered here in this article about affiliate marketing, making great content, and some of the benefits of Freshly.  Working with influencers is a real blessing for me, understanding how to analyze the data and see what trends are already popular on your social media will help us to assign you to programs.
We are not at all suggesting that you promote products to your audiences. We are all about freemium deals and giving your audience a chance to try something for free.
Why You Want to Work with PromoAffiliates and the Freshly CPA Program
With your best interest at heart, we are here to help you with your success. We have had picked all of the companies for our programs. The Freshly CPA program is one of our newest.
People are really into the on demand have culture. We found that thousands of people are searching for a promo codes every month. One of our biggest achievements has been acquiring over 500,000 new users for Uber! We plan to have similar success stories for some of our current brands.  The Freshly CPA program is part of this attempt.
You can see a ton of pressed link on our website. One article from tech crunch talks about how in the very beginning, we generated 30,000 new users for a Lyft in 30 days.  This was back when I first started working for the company. We were actually doing more street team marketing at the time. Now all of our efforts are in the digital space.
I am studying digital marketing so this is the perfect company for me to work with. I plan to stick with digital marketing and work with new companies. The Freshly CPA program is just the beginning. I understand that and letting data is very important and I am actually taking a statistics course at my college.
What is Freshly?
Freshly delivers chef made meals directly to your door.  Join our Freshly CPA program to let your audiences participate and get free food.  These meals can be warmed up in just two minutes and you're ready to enjoy a fantastic meal. With the technology of the on-demand economy, companies like this can thrive.  
With almost 240,000 likes on Facebook, Freshly is being talked about by a lot of people. When the company that you were promoting has a good social media presence, this is a good sign. It means that you can reinforce their popularity.Kind of like Munchery, there is a subscription or membership. There will be more on that later in the post.  
What's interesting is that there are not delivery drivers. All of the meals are shipped for free. They must use some fancy box. The meals are shipped with FedEx or OnTrac. This is a great collaboration and idea. Having the meals shipped is genius.
Even with a lot of competition in the food delivery space, it's clear that Freshly is going to be fine and compete on a great level. Gourmet meals have never had it so fresh!
How to Use the Freshly Promo Code – Freshly CPA Program
If you already have a subscription, these are some easy steps to add a promo code to your account. Underneath your list of weekly orders, click the link that says subscription settings. Then click the add button where it says promo codes.  A pop up window up here and enter the code then click the button apply.
It's so important that you show your audience how to enter the promo code. Your pay is based on this entire step. If you are a blogger, show your audience how to enter the promo code with screenshots and arrows. If you are an influencer, make some content like a video that shows carefully how are you are inputting the code and making an order.  The whole Freshly CPA program relies on the use of promo codes.
Again, whenever someone uses your promo code this is considered an activation. We get data on all the activations that happen in a calendar month. We follow up this data with payment to all of our affiliates who made it on the scoreboard.  This is the basics of the Freshly CPA program.
Influencers Build Trust
A recent Forbes article by founder and president of Ideas That Evoke, Kelly Ehlers, brings up a great point about the psychology of today's consumer.  People are not into brands, they are into people.  I've often heard that sex sells.  Well if you take the people out of the equation, there's no sex or sexy or anything.  Ehlers says that "content from an influencer's non-branded advocacy base" helps to build the trust that a brand or product needs.  Moreover, people who pay attentions to influencers are choosing to do so.  Brands aren't convincing you to like someone just so they can have that person tell you what's cool.  Or are they?  No, you would be able to tell.
Obviously, we hate TV because of commercials.  This is probably the same reason why Facebook is getting stale.  This is also why Twitter is still around because they don't have advertisements.   Ehlers talks about attention as a commodity.  This is easy to recognize in our climate.  Look at someone like Kimmy Kardashian.  What does she do really?  Not much except get attention.  Her whole dynasty is really really good at getting attention.  I heard her brother spends like a million bucks on DoorDash.  It would help our Freshly CPA program if he would order Freshly.
Benefits of Freshly
Anytime you're getting meals delivered your winning. It's a benefit in itself because it denotes the time you're saving from cooking, the time you're saving from shopping, and probably the time you're saving from cleaning. So the biggest benefit is saving time.  With the Freshly CPA program, Your role is to promote the app so new users try it. Again, we pay you for every activation of your promo code. These activations occur when someone uses your promo code to make their first delivery order.
Another benefit of Freshly is the GPS feature. I've mentioned this in a lot of benefits sections of my articles but it is something that we take for granted. Without the GPS feature, drivers would have a hard time getting the shipment to us.  
Getting prepackaged meals can be great for dieting. Having meals that are prepackaged out means that if you stick to them, you were not cheating. I for one know how hard it can be when trying to eat normal amounts we have so much food sitting at home. This is my constant problem currently because I've had so much food filling my fridge. I guess this is what you would call first world problems.
Investigate for yourself what you think is the most important and be sure to mention that when in your content that you make for your audiences.
Freshly Demographics – Who Will Use Your Code?
Who are the kinds of people that are going to order meals delivered? Is it just busy people or just lazy people? These are serious questions that you are going to have to consider for the Freshly CPA program.  Influencers should also consider who they're talking to in the first place. Most of your audience can be tracked. You can easily see the comments and likes and take a quick look at who these people are.
We can help you analyze social media data but you should have some sense of who your followers are. I would think that busy people who work full-time jobs are an excellent potential customer for freshly. Also students who maybe don't even have cooking accommodations and parents paying for it.
As I've mentioned in some articles, students are a great resource for this kind of thing. They are familiar with technology and love our culture. Also the word-of-mouth spreads very quickly on campuses. This basic marketing idea has worked for decades and for good reason. Students latch on to quality services especially if they are really expensive.

Freshly Competition
Food delivery is a really old concept.  Funny enough however, Pizza is still the number one delivered food. I guess because they have nailed it down to a science.  Also I guess pizza doesn't get cold really fast because it is so hot.
Anyway, meal delivery is a very competitive space. There are a lot of companies that new restaurant delivery but I think it is even harder to make the food and get it to the customer. This is what Freshly does and it puts them in a different category. But from the point of view of a person searching online for promo codes, free food is free food!
Obviously I want our affiliates to know the details but we don't want to bog down the potential customer until they're ready to buy. Your goal is to get your promo code out there and have people trying it. Promote the idea that the customer is getting a significant discount on their first delivery.  This is the basis of the Freshly CPA program.
Some serious competitors would be Amazon restaurant delivery or Munchery meal delivery.  These two companies have grown really big and are also promoting with promo codes. Competition is a good thing however and for everyone who has tried Munchery they are likely to try Freshly as well.  When Freshly expands the new cities this is a great opportunity to get promo codes to people who obviously haven't tried the service yet.
Twitter and the Freshly CPA Program
According to a contributing writer for Business2Community.com, "Twitter is one of the best social media platforms to use for CPA promotion."  Troy Hollenbeck has written other articles like "5 Simple Tips You Can Use to Write Attention Grabbing Headlines" and "15 Tested and Proven Ways to Build Your Subscriber List."  He seem pretty knowledgable.
His argument is based on the fact that Twitter doesn't have a bunch of advertisements flooding their platform.  Compared to social sites like Facebook, there are so many ads that people are numb to the opportunities.  Hollenbeck says that Twitter updates are more trusted.  
I think that he has our best interest in mind with this article.  The power of CPA programs is to get the promo code out there so people will be inclined to try it.  If you are popular on YouTube, put links to that content on Twitter too.  I've mentioned this in other posts for our Saucey ambassador program.  See where your content gets the most engagement and run with that source.  
Why We Work With Influencers
There's so much to be said about working with influencers.  Influencer power is based on people power.  Some website called YourStory.com just came out with a basic list of five benefits of working with social media influencers.  In the introduction of the article, the author, Priyanka Gupta, mentions the term Glocal.  This new trend connects the global and the local apparently.
Anyway, Gupta gives an example of how powerful word of mouth marketing is.  A report she refers to says that it's twice as effective as paid ads.  I would argue that it is even more powerful.  The best thing about working with influencers is that it is exponentially more power than general word of mouth.  It creates an online buzz and multiple conversations at once.  Imagine if you could have a conversation with a million people at once.  
This is basically what YouTube is for some people.  It is a quick and effective way for their brand or product to be shared with a lot of people at once.  The hard work according to Gupta is finding the right influencer.  This is why we are creating content like these articles in order to find the right influencers to work with.  We have a big roster of influencers but they aren't all right for our campaigns.
More Benefits
So another benefit to working with influencers as noted by YourStory.com is the credibility that can come from influencer marketing.  A lot of brands work for years to become credible in the eyes of consumers.  When a popular influencer speaks favorably about a brand or product, that brand is immediately credible.  Lastly, Gupta bring up SEO and it seems plausible.  Her argument is that when influencers feature brands or do reviews, it builds high quality links.  At the rate that Google changes its algorithms, you never can tell which link are really 'quality.'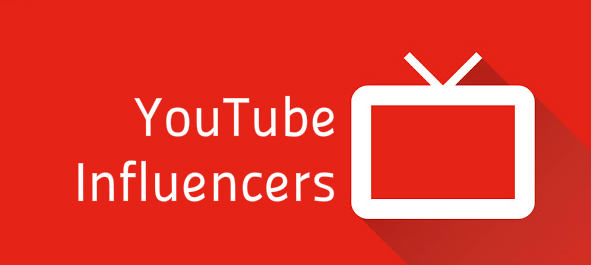 Freshly Competition
I talk a lot about competition in my posts.  Freshly is not restaurant delivery so that puts the app in a different category. But the consumer may still lump Freshly into a more general meal delivery category.  Obviously the main difference with Freshly is that the meals are delivered by FedEx.  I guess that can make using the service difficult if you live in an apartment building or in an area where people steal your packages.  If someone stole my dinner, I would be really hangry.  
Honestly, Freshly doesn't appeal to me personally because I'm more of an on demand kinda guy.  When I want something, I want it now!  Or at least soon.  I give you my opinion because that's what I want of you.  If you are an influencer than your opinion influences others.  That's what it's all about!  The best thing about the Freshly CPA program is that you can do reviews or comparisons.  If you are big on YouTube or Instagram, make a comparison video.  The best would be a blind taste test.  
Blue Apron VS Freshly
Blue Apron has got to be Freshly's biggest competitor.  The main difference is some that Blue Apron sends raw food and not meals.  Hence the word Apron in the name.  They have a lot of press and Blue Apron works directly with farmers.  They combine the ingredients and the recipe and you do the cooking.  
This is a solid business model because some people do have the time to cook, but it seems daunting.  Like where do you start?  Get a recipe online and you have to go out and get all the ingredients.  Even worse, you can't typically just get the amount you need for one or two meals.  So you always have leftover ingredients that probably go to waste.  
Food waste is a serious problem in our culture.  I am very passionate about it and I'm not allowed to voice the seriousness of it is this post.  Mainly because I can't hold back the expletives.  Blue Apron claims that they are good at reducing food waste.  This is evident with their model of providing only the ingredients you need for your meals.  Another good thing about their system is that they work with farmers.  Connecting people back with the land is huge.  We are so far removed from where our food comes from.  It's nice to see a company helping bridge the gap and make us more aware of what quality food really tastes like.  
So Blue Apron is very different from Freshly.  Mainly because Freshly has chef prepare the meals.  It's more of a matter of preference but is makes for good comparison content.
Freshly VS Munchery
Because of our programs, I've written a ton of posts on Munchery.  It's a great service and to see those posts, check our archive here at PromoAffiliates.  Munchery is like if Freshly and Blue Apron were the same company.  This is because they provide chef cooked meals that just need to be warmed up as well as cooking kits where you prepare the ingredients according to a provided recipe.  Munchery doesn't use FedEx or OnTrac though.  
I would say that Munchery has a bigger menu for their members.  This could be why the company has had so many problems with food waste.  The amount of meals that were thrown out in a two year period is outrageous.  I was just thinking earlier that the government should have penalties for companies that waste so many resources.  Whether it be water, food, or otherwise, companies should be more careful and not worry about selling out.  The last time I checked, to be in such high demand that you are running out of product is a good thing.
So again, as a member of our Freshly CPA program, your audience will really respond well to comparison content.  If you are giving them great information about two different apps, it will seem really genuine and not branded.  
Conclusion
Thank you so much for considered partnering with PromoAffiliates on our Freshly CPA program.  Don't forget that we have many opportunities to work with some great apps.  Influencers who work with affiliates deals are excited because the payments keep coming in residually.  It's definitely better that getting one small lump sum.  
I've connect a popular YouTuber to our Uber CPA program.  As soon as she got her Uber promo code, she make a video about how an Uber driver 'kidnapped her!'  It was just an embelishment and more for clickbait, but her audience responded and she got 30,000 sign ups in 90 days!  You can do the math on this and see how easy it can be to make great money with our affiliate programs.  
To sign up for one of our programs and get your unique promo codes right away, email aaron@promoaffiliates.com right away.  Let him know which app you are interested in promoting.  We will analyze your social media accounts to see if there are any programs that your are perfect for.  Also, we will see what your audiences respond most too.  There are trends that every account has that gets consistent likes or comments.  We can also attempt to get you deals with specific brands that we may not be working with yet.  For example, if you wanted to work with Blue Apron, let us contact them on your behalf to negotiate payment for content.  When you email Aaron, let him know that you want to work with me specifically.
(No Ratings Yet)

Loading...