DoorDash Affiliates Program for CPA Deals & Social Media Influencers
By Sean Turtle, COO PromoAffiliates  – January 31 , 2017 — 12:30 AM PDT
Make money promoting top apps with our DoorDash affiliates program! At PromoAffiliates, we pay you for each new customer that uses your unique DoorDash promo code. We have multiple campaigns on our roster and you can probably make use of most of them. Email Aaron@promoaffiliates.com to get your code and join the DoorDash affiliates program! We are looking for people who work in the paid ad space like CPA deals or PPC deals. Also, we are interested in working with social media influencers on platforms like YouTube, Pinterest, Instagram, and more!
You should work with us because we hand pick all of our campaigns carefully and only work with top brands! This is crucial for digital marketing because people have to be aware of the brand or at least the idea to want to take part. Even better, all of our campaigns give promo opportunities for people. For example, people will get a discount or free chance to try the service! It's not easy to give away free stuff, but somebody's gotta do it. Additionally, we are always adding new campaigns to our roster. This will enable you to have fresh campaigns for your blog or social media audience.
Contents of DoorDash Affiliates Program Article
About PromoAffiliates
What is DoorDash
How Your Code Works
Benefits of DoorDash
DoorDash Culture
DoorDash News
Personal Experiences
Making Great Content
DoorDash Competition
Closing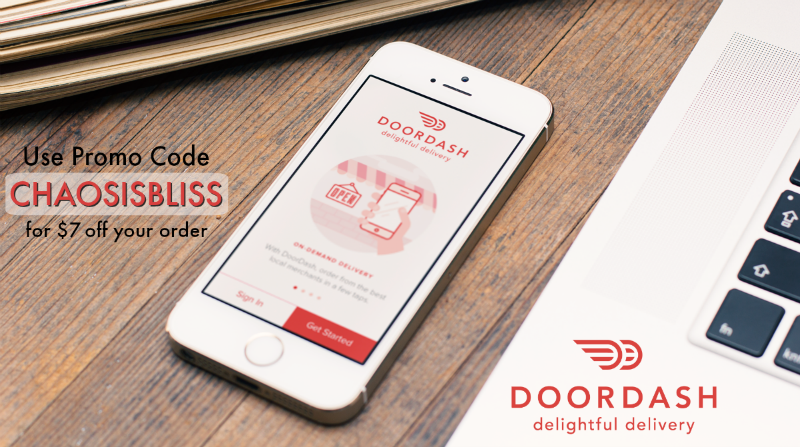 There will be more on our company throughout this post but let me give you a little taste. We have been working with top brands like Uber and Lyft for a few years now. Our success has seen nearly half a million new users for Uber in 24 months alone! Our agency takes promotions very seriously and expanding to more digital marketing campaigns is our intention. There will be some press highlighted in the last section but TechCrunch wrote about our efforts with Lyft two years ago. Our street team affiliates got 30,000 new users for lift and only 30 days! Though we don't work with street affiliates at all these days, we put the same diligent effort towards digital marketing.
Whether you are working with us as a blogger, site owner, or social media influencer, content is important because you want to engage the audience. I have worked with social media influencers one on one and have learned a great deal in the past year. Even if you don't have more than 100,000 followers on YouTube or something, you can still generate a lot of engagement and trials on promotions from great content even with 5000 users.. If you have a coupon site we can talk about with promotions are applicable and relevant. Your site must have really high monthly traffic,  Even if you already have food delivery for rideshare on your coupon site, it's not a conflict of interest to have some of the competitors as well.  If you have any questions on this, contact us right away.
What is DoorDash?
DoorDash is an amazing on-demand food delivery app. They have partnered with 7-Eleven and some fast food chains and local restaurants in several markets. There seamless app and sophisticated career platform, will only benefit you and your promotions for them. I talk about this a lot but it's important to work with secure apps that have notoriety and press coverage. Having the right press is important and can really make or really make a company!
How Your Code Works
If you're familiar with on-demand apps and referral programs, the affiliate program works very similar. However instead of gaining credits or something, PromoAffiliates pays cash for every activation. And activation isn't just a download but when a customer actually uses the service for the first time. DoorDash keeps track of every code activation and send us a monthly report. We then pay out monthly on the previous 30 day calendar activity.
You can use the referral program as a promotional tool. If you let people know in your audience that they will be able to refer friends and family for credits, they will be more likely to try it. What's important is that you get people to try the app for the first time, it's up to DoorDash to keep them as an ongoing customer!
For our blogger and paid ad affiliates, be sure to talk to Aaron about the specifics. Some of our campaigns don't allow us to use the company logo on paid ads so be sure to understand and maybe even show Aaron examples. Our social media influencers on the other hand have a lot of freedom. We have worked with mainly influencers who are considered lifestyle contributors.
This means that almost all of our campaigns are relevant because they deal with lifestyle like rideshare or food delivery. If you're a big skateboarder on YouTube, we have to figure out a way to make food delivery relevant. Maybe you're ordering DoorDash to the skatepark or something. If approved, I may be able to give you some over the phone advice on this.  There is room for all types of popular influencers in the DoorDash affiliates program.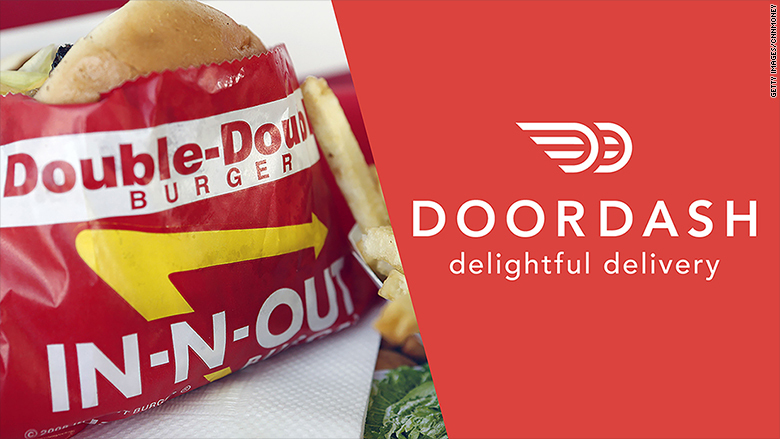 Benefits of DoorDash
Back in the day, one of the only things you could get delivered was Chinese food or pizza. It was a huge added expense for most regular restaurants do delivery as an option. Additionally, you have to protect your brand. If you have some random person delivering your food and your name is on their car, this can cause problems with brand recognition.
So with DoorDash, we now have the option of ordering fast food like Taco Bell or even delivery from the convenience store like 7-Eleven. With a national partnership like Taco Bell or 7-Eleven, this is a great promotional tool for our affiliates in the DoorDash affiliates program. Imagine having paid ads that say "free Taco Bell delivery for your first time" or something along those lines.  If potential users do a lot of traveling, on-demand delivery is a great alternative to room service.  DoorDash can come directly to your hotel room in most cases!
More Benefits – DoorDash Affiliates Program
Another benefit to DoorDash is that you can track your order as your meal is on its way to you. Within the app, users can both text or call their 'Dasher' as well as have a countdown of when the courier should be there. This can be a really good feature because complicated orders may require that you check in with the Dasher when they get to the restaurant. The Dashers really don't have time to expedite the order. This means that they cannot check each item to make sure it's there and sometimes the restaurant may make a mistake.
On the DoorDash blog, there is a buzz about robots doing their delivery. If you haven't heard already, people are you delivering burritos with drones for other companies already! The app is working with Starship Technologies to test delivery robots. Robots are going to be able to provide the speed and service customers desire. But how much service can a robot really give you? This is going to free up Dashers so they can focus on bigger orders. Starship Technologies have already got the approval to test the robots in Redwood City, California. Surprisingly, a lot of technical savvy features go on behind the scenes already. It takes pretty intense technologies just to receive orders, dispatch those orders, support mapping systems, etc. Even the ranking system in the platform is pretty complicated.
DoorDash Culture
In these posts I always like to bring in a little bit of explanation on the demographics or culture of these apps. The on-demand culture as a whole is comprised of millennials and 30 somethings mostly. But it's more about their state of mind in their age or race or something. The state of mind of these users are people who enjoy technology, one fast and convenient service, and expect things to work well. Some of this culture is represented within the DoorDash employees themselves.
The co-founder and CEO of the company, Tony Xu, told streetfightmag.com that watching his mothers experience as a small business owner shaped his perspective and had an impact on his personal interest in local businesses. Xu wants his employees to be good problem-solvers even if they use unconventional methods.
I think that in a way, some of the internal cultural aspects of the company go outward into the community. But basically, in your promotional efforts you should be focusing on the millennial market. People who are under 38, may be professionals or students etc. But because we're talking about food delivery, it's not rocket science and many boomers who work in offices can benefit from ordering food to their office from local eateries. I'm sure that professionals or people in corporate jobs you store DoorDash quite a bit.
DoorDash in the News
I didn't know this until now but the robot partnership with Starship Technology is making really big news right now. Apparently Postmates is doing the same thing with robots and drones. An article by Harry McCracken, from fastcompany.com, describes how DoorDash never really called itself a meal delivery platform, even though it is. They always say stuff like 'streamlining the world's cities' or 'delivering smiles.' Interestingly enough it seems that DoorDash is focusing more on a B2B service. Their plans are to allow restaurants to request a pick up from the platform and they specify where it should be taken. McCracken says the reason for this is so that large orders and catered meals or even products for retail sale can be delivered with the platforms help.
With such a competitive market in the food delivery business, this will enable them to branch out and stand out. It looks like it's bringing the new service to 250 cities in 28 markets in the US and Canada. DoorDash worked so hard to overcome challenges that include calculating how long cars get from point A to point B or how long bicycles go up hills etc. Now they can put this work to use for things besides food. This is great for us! Our DoorDash affiliates program only gets better as our client gets better. This is true for everyone on our roster. They are all exciting apps subject to change for the better!
My Experience With DoorDash
Being pretty popular in Los Angeles, I have not only used the app but I was one a Dasher delivering food around Los Angeles. Dashers are the couriers that get the food from point a to point B. I found it very useful to accept pick ups when Uber or Lyft was slow. Typically in the middle of the day when people are at work, I would utilize the popularity of the DoorDash app for the lunch rush to supplement my income. This gave me a great perspective on food delivery in general.
But more importantly, I had an inside look into the culture of the company that I was mentioning in this post above. In hindsight, I look back and see how much opportunity I had. I could've been wearing the DoorDash shirt and hat and passing out my referral code to earn DoorDash credits. At the time I was a Lyft ambassador and would pass out my promo code for that!
For the blogger affiliates, you can benefit from all of the recruitment that DoorDash is constantly doing online. If you have a paid ad or blog that talks about the job opportunities with DoorDash as well as some of the features I'm going to tell you about, you may get them to try the service as well. Often times people are looking for a job online and our surprise to get a code that they can use!
When I was a Dasher, I would accept more than one delivery at a time which is completely possible for drivers who can handle it. I also enjoyed the role in some ways better than Uber driving because I didn't have anybody in the car and I can listen to music as loud as I wanted. Sometimes it was tough to find parking and I took risks with parking illegally so I could pick up or drop off quickly. Luckily I'm pretty streetsmart so I didn't get many tickets.
Customer Perspective
As a customer, I've used DoorDash for my own food to be delivered. This is where I tell you that you should try the app as well with your promo code so you know exactly how it works. I cannot repeat this enough because it is so important to understand what you were promoting. For social media influencers, trying the service is a great way for you to make some content. Throw the experience in a video, surprise your delivery – or at the door with a camera in their face. It's fun and productive.
Making Great Content for the DoorDash Affiliates Program
Whether you are buying ads to promote our DoorDash promo or making content for you social media, the quality is so important.  People really gravitate toward and respond to great content.  It also has to have words that cause the potential new user to act on the promotions.  The DoorDash affiliates program is all about customer acquisition.  Our goal is to get as many new user to try DoorDash as possible.  
For influencers, if you are going to use pictures on Instagram or Pinterest, make sure to edit your photos so that your unique DoorDash promo code is on the image itself and not just in the description or comments.  This is important because people may share the image and you want the code to be used. We are not just trying to maintain a level of awareness for DoorDash but get new users to input your code.
DoorDash Competition
Restaurant delivery is an incredibly competitive industry with many platforms that offer speedy delivery, a wide selection of restaurants or meals, and fair pricing models.  DoorDash has excelled in all three of these areas and more.  Surprisingly, the majority of this industry is dominated by pizza delivery.  I think that this will change over time as more cities are being put on the radar by food delivery apps like DoorDash.  
Postmates
According to Wikipedia, Postmates is a logistics company whose platform enable a large network of delivery people in cars or on bikes to deliver goods locally on an on-demand basis.  In the news, Postmates announced that they raised $141 million in a financing round led by Founders Fund.  Bloomberg said that this funding raises the company's valuation to $600 million.
Postmates prides itself on the amount of options and restaurant partnerships.  The eateries are sorted by location, type of food, etc.  But the service isn't just restricted to food and Postmates will even pick up your dry cleaning.  As I mentioned earlier, DoorDash is moving into this space and soon robots will be running errands for us!  Back to food, Postmates make it very easy to customize orders.  This is huge as we are such a picky culture.  This is why the Subway model that lets the consumer pick every item to make their meal is so successful.  Even pizza restaurants have started to adopt this.  What's funny is that Michael Richard's Kramer character presented this idea 30 years ago on the show Seinfeld.
UberEATS
So yes, Uber has their own food delivery platform called UberEATS.  This on-demand food service works with it's own menu when launched in a new city and then partners with restaurants as more people in that new city starts to use the app.  No longer can startups call their food delivery 'the Uber of food' because there is officially one!  In such a competitive market, it was only a matter of time before Uber Technologies got in the game.  Probably dedicated to dominate, UberEATS has announced tripling their amount of coverage in 2017.  
The app works very similarly to DoorDash.  You simply open the app and start shopping. Not more than an 30 minutes or so later, your food is ready at curbside.  This is one of the major differences with the two companies.  DoorDash, and their name implies, brings goods right to your door, where UberEATS is only a curbside service.  This probably saves drivers a lot of time so they make more deliveries.  Both companies pay their workers based mainly on how many many goods they deliver.  
Unlike Postmates and DoorDash, when UberEATS is new to an area and only operating their 'Instant Delivery' feature, there is a schedule of hours that the app is accessible for service.  
Lunch (Monday-Friday) 11am-2pm
Dinner (Monday-Friday) 5pm-8:30pm
Brunch (Saturday & Sunday) 10am-2pm
With this instant delivery, the food is ready to go in hot or cold bags in the drivers' cars ready to be delivered.  Combine that with only have curbside, customers will get their food extremely quickly.  In the article linked right above this, the author details how he got his order in five minutes!  If the other on-demand food delivery apps had the option of instant delivery and they had their own kitchen or bulk supplier, it would revolutionize the greatly changed the climate.
Caviar  
Another major player in the on-demand food delivery space is Caviar.  According to trycaviar.com, they are offering service to over 14 major cities in the US.  Their free mobile app provides customers  with a quick and affordable option to get food from top restaurants delivered with a few taps of their mobile app.  Like other brands, they have a blog with recipes and city highlights.  
Final Thoughts – Join our DoorDash Affiliates Program
In conclusion, thank you for checking out our article about our DoorDash affiliates program.  We are so happy to provide our affiliates with tools to succeed.  In this case, we are offering you a unique DoorDash promo code to promote to potential new users how you see fit.  Our top affiliates are Blogger affiliates, social media affiliates, and digital marketers in the paid ad space.  There is flexibility and room to learn and grow however we need people with experience.  The great thing is that we have other affiliate programs that you can take advantage of as well!  We can check what is relevant to your traffic and audience.