YouTube Influencer Creates Content to Promote Uber, Postmates and More
By Sean Turtle, COO PromoAffiliates  – April 1, 2017 — 11:30 AM PDT
With the help of from PromoAffiliates, every YouTube influencer is able to give their audiences a chance to try some really cool apps. Each YouTube influencer is given promo code that allow their subscribers to try the services for free or at a big discount for their first time. Uber or Postmates promo code marketing is not based on a new idea but it is been perfected. Users of post mates and some of these apps are given a referral code that gets them credit, but our codes pay you to influencers cash for activations. An activation simply means that in person used your promo code for their first time. Contact Aaron@promoaffiliates.com to sign up and get your promo codes right away.
Our intention is to be in the influencer marketing space for a long time so we are building relationships with influencers across all platforms. According to marketingtechnews.com, there are two main parts in a balanced influencer marketing program. Firstly, there must be some technology for influence your discovery. Next is what I mentioned earlier about developing relationships with influencers which involves the right resources.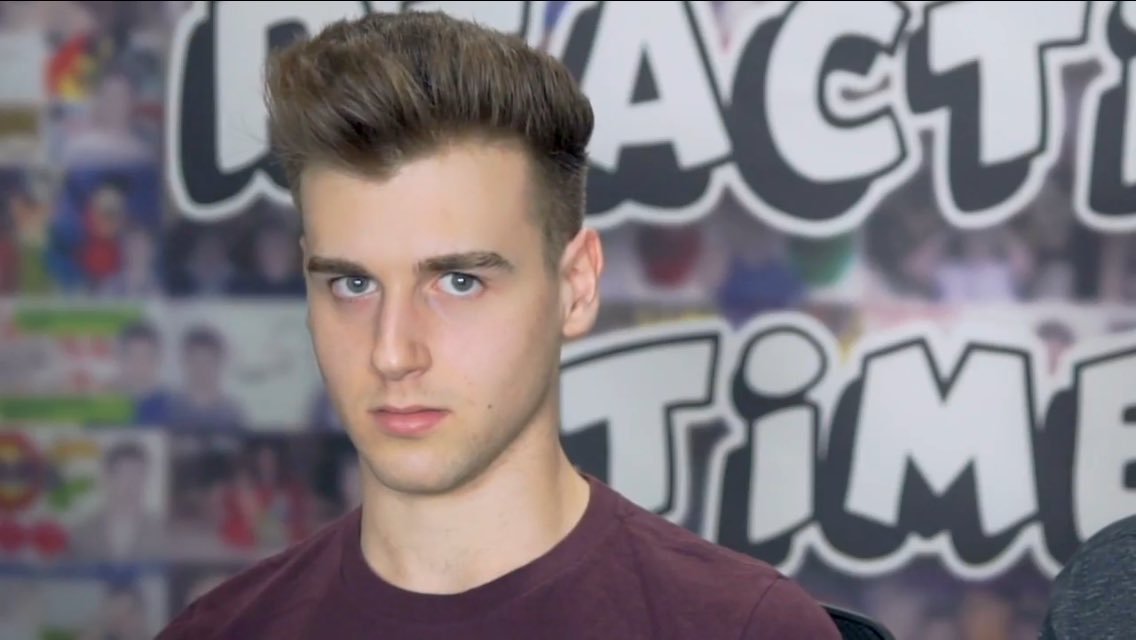 Tal Fishman of the YouTube Channel 'Reaction Time'
A popular up-and-coming YouTube influencer named Tal Fishman has recently started working with PromoAffiliates. His channel called Reaction Time is quickly approaching 5 million subscribers. The 20-year-old recently began working with PromoAffiliates by making content for his unique Uber promo code. Next we will probably assign him a Postmates promo code especially since the execution of his recent video was near flawless.
He started off his video by mentioning his Uber promo code and even put it on his face with special-effects! This way nobody would be able to miss it. He went on to discuss have the brand have a personal connection with him. Next he showed a screenshot of the app and exactly where and how to enter the promo code. He concluded his video by mentioning the code again and he also put a direct link in the description. The direct link is crucial because people don't even have to download the app to sign up.
The Effects of the YouTube Influencer
Technology has really been a big thing in influencer marketing. There are many platforms where you can search for the influencer you want. My opinion is that brands should use an agency to find their influencers to work with so that they can focus on customer acquisition, product development, etc. PromoAffiliates is exactly the type of agency that brands enjoy working with. We are part of the team that is getting Postmates over 100,000 new users every month! This exceeds our former record where we got Uber 500,000 new users in three years approximately.
The President of a PR agency put a pretty good article in the Huffington Post at the end of last year. Abbi Whitaker wrote for the Post and says that YouTube reaches more people in the "18 to 34 age group in any cable network in the United States." She goes on to say that there's a certain amount of authenticity that audiences respond to with a YouTube influencer. Not only that, the YouTube influencer is able to interact with their fans more so than traditional celebrities. They can reply to their comments directly. They are seen as creators and not just performers. Also it helps if audiences can see each other like the subscribers of a YouTube channel for example.
Micro Influencers
There are many kinds of YouTube influencers. Some have millions of followers and some only have thousands. Additionally, the context and type of content that they produce is about all kinds of topics. We work with all kinds of YouTube influencers so don't be shy and contact us if you're interested. If you have at least 50,000 followers on a platform then you probably will do very well with us. Engagement with followers like anything else; quantity is better than quality. We have seen a YouTube influencer with 50,000 followers do better than someone with 500,000 followers for some of our campaigns. There are a lot of factors to consider.
Everyone has to start somewhere and micro influencers are close to becoming bigger with every video and subscriber. An anonymous interview with an Instagram influencer agency executive on digaday.com from October of last year, insinuated that micro influencers with truly creative and quality content will remain relevant and all others will not last. I don't totally agree with the statement but it does have some truth to it in my opinion.
Abandonment of Traditional Advertising
Print and television ads are becoming more and more thing of the past. A social media analytics firm called Captiv8 estimates that brands are spending a collective $255 million per month for sponsored post on Instagram alone. The same firm says that some social influencers who have more than 7 million followers are getting an average rate of $150,000 per sponsored Instagram post. These numbers are much different for YouTube which has seen the same big company spending $1 billion per year. But the earlier figure for Instagram would mean that $3 billion is being spent on Instagram sponsored content.
Traditional advertising doesn't have anything close to being able to analyze the data or affect of the campaign. Online however, you can track when people click on something or if they fill out a form or something. With our company, we only do affiliate deal so we get data monthly from our clients on how many activations happened with every promo code. We can make educated guesses on how many users we've gotten for a client overall this way. Also with affiliate deals, the brands pay us after the new customers have already signed up and tried to service. So they're not paying extra for ads that raise brand awareness.
Storytime YouTube Influencer
One of the most well-known story time YouTube influencers has had so much drama going on, that her videos are getting millions and millions of views. I'm talking about Tana Mongeau Who now has over 2.4 million followers. This number of YouTube subscribers has doubled in the last eight months. Everyone at PromoAffiliates was excited to work with a YouTube influencer like Tana.
I came across some of Tana's content while looking at some Uber YouTube content. I thought that she would be a perfect fit so we gave her an Uber promo code and she hit the ground running. In fact before I could even send her any of the guidelines for Uber, she came out with the video!
Any Press is Good Press
The funniest thing about her video is the title which is 'Uber driver kidnaps me.' We were a little nervous at first but shockingly the video got 5000 activations the first two weeks. This means that 5000 people saw the video it and put in her c we were a little nervous at first but shockingly the video got 5000 activations the first two weeks. The suggestion of trying an app if she says so. It makes sense to want to be like people you look up to so a lot of people took the opportunity to be like Tana. But not only that, the promo code gives people a free ride for the first time and that is incentive enough in my opinion.
How Brands Work With the YouTube Influencer
Dan Peltier of Skift.com says in a November 29, 2016 article that far too often the definition of a social influencer is focused on how many subscribers they have. What's more important is the kind of effect that social influencers actually have on their audience. This is something that I talk a lot about in my articles. The numbers of subscribers for a YouTube influencer is more about quality than quantity for one thing. But also, the percentage of likes or comments that these YouTube influencers are getting is a very good sign.  This question will show a lot about how engage the audience is.
Sponsored content with flat rate is still the highest percentage of how influences are paid. But he significant chunk is affiliate links. I would hope that the YouTube influencer is becoming more interested in affiliate deals. My experience has shown me that there is more potential for big your money with affiliate deals. The money keeps rolling in as people continue to sign and I haven't tried the services with us. For example, we typically see a popular YouTube influencer making the bulk of their money within the first four months. But it does keep trickling in. The best thing about YouTube and the use of tags is that the video will continue to get traffic and while it's there or you can use certain marketing tactics to push it up.
Thank you for check out our article.  If you have any questions please contact us.  If you are a YouTube influencer, it would be best for you to try our promo code campaign and see how it works for you.